Lies and deceit often come naturally to people, but never to a mynah bird.
Angelina is a Cuban aristocrat who flees Cuba in 1868 to escape an arranged marriage. She is a strong-willed woman who arrives in Key West with a plan to build her own cigar factory on land left to her by an aunt. Little does she know the land is nothing more than a muddy swamp. After disembarking, Angelina's prized mynah bird escapes, giving rise to her finding Destiny Favor, her first American friend.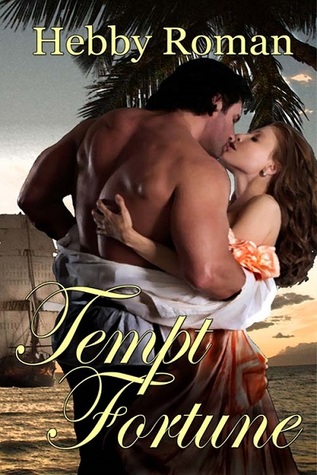 What would a story about two beautiful and engaging women be without two stunning men? Meet Alejandro (swoon) and Nathan (swoon again) who add lifeblood to this wonderful story of love and lust in an accurate historical setting rarely seen. The story of a Cuban cigar factory in Key West, with a woman at the helm, was enticing in and of itself, but this book had the added flair of giving the story two main characters in Angelina and Destiny. Rarely, is this double-main-character feat ever successful, in my opinion, other than with the famed Gone Girl, of course, which has no other similarities to this Tempt Fortune story. Ms. Roman, however, has written this story with a masterful hand and has given life to two incredible main characters. Adding to my delight was this writer's amazing ability to add a Spanish language flair, which was completely natural and absorbing! So many times in a novel, I see writers giving a foreign language phrase … and then explaining it to the reader. Huge pet peeve! If written well enough, a writer shouldn't need to explain their foreign phrasing. Ms. Roman could teach writers a thing or two on the subject. Excellent!
Hurricanes, fires, elegant balls, sailing ships, auctions, polite society, and not-so-polite society fill the pages of this novel, with each circumstance more engrossing than the last. But was the story absolute perfection? Almost. I have one minor criticism that may only be my personal preference — word choice. This exquisitely classy sounding novel was soiled by the few times the male anatomy was described in a mildly vulgar manner. The elegance of the sensual encounters felt marred by these ill-chosen words. It felt as though the words were dropped into the scenes like plops from the mynah bird. They did not belong.
This is a memorable book, and I can't wait to see what others this author has available. Could they possibly be as good as this one? Tempt Fortune is my first Hebby Roman novel, but it won't be my last.
If you enjoy authentic historical romances with incredible characters, especially ones that immerse you in the feel of Cuba's past and the role Key West played, this is the novel for you!




Editor's note:
This article was originally published at Long and Short Reviews. It has been republished with permission. Like what you read? Subscribe to the
SFRB's free daily email notice so you can be up-to-date on our latest articles. Scroll up this page to the sign-up field on your right.