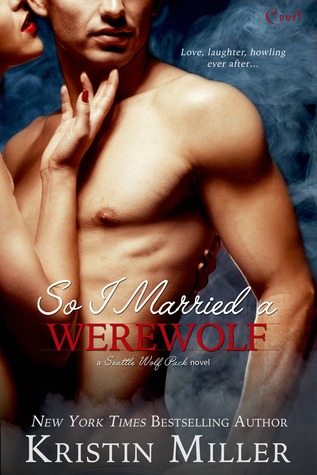 It never crossed my mind to wonder what it would be like if a werewolf HAD to find a mate in order to get a promotion. With so many books out there using the "scent" thing, it was refreshing to find a spin that was a bit more believable and challenging for the characters.
Ms. Miller does use the fated mate scenario but it's not so clear cut and personalities do play a role. The revelation of how it all works, especially when one dies, is amazing and a very creative solution to a perplexing issue. Instead of magically making things work out, the author made the knowledge confuse her hero which I found a fascinating and effective reason for conflict.
This novel is told in third person point of view and is a character driven romance. There are no villains to fight, no dire threats to overcome and Faith and Carter do not have to save the world. They just need to stop a puppy from trying to make every day hump day, and how to get the things they want out of life without losing the best thing they have, each other.
Faith is a sweet heroine. She has a heart of gold but doesn't have the funds to support it. A reader gets a sense of her loyalty, her sense of humor and most importantly, her sense of self. The belief in who she is gets tested in this novel. What I saw was a heroine forced to face her fears, and in doing so, grow and reach her true potential. At times it was painful and others, fun. It seemed the storyline wallowed in her shortcomings a bit too long in some spots but fortunately the action picked up and the plot moved on. I liked her spunk and her determination to make an edible casserole.
Carter is a very conflicted man. He knows what he wants but it's not what he wants. It took a perfect stranger to figuratively wallop him over the head with the truth and make him see that his worst fear was a self-fulfilled prophesy. Carter had to get out of his own way. That being said, he really was a dear. He's funny, earnest, dedicated and focused. Many times I got the hint of his true feelings for Faith but he cluelessly attributed it something else – always something else. He's dense but not stupid. Carter comes around in a typical man-like way and I was amused. He also can be very romantic, which was a bonus.
When Carter and Faith finally do the physical tango, it doesn't produce magic. It muddies things a bit because their heads weren't in the right place. That was a heart wrencher but it also gave me hope. There's more than a spark there and I enjoyed watching it eventually flame into an inferno. The sensual build up tormented them and I was entertained.
So I Married a Werewolf is a treat. It's the perfect story for readers who enjoy the "friends to lovers" scenario. Naturally it has the typical worry about messing things up with their friendship because they don't want to lose each other, but it's how the author worked and manipulated their worry that made this book easy to read and enjoy. Faith and Carter are wonderful together.
If a reader wants to kick back and read a nice romance story between two people who just happen to turn furry and howl at the moon, So I Married a Werewolf is a good choice.



Editor's note:
This article was originally published at Long and Short Reviews. It has been republished with permission. Like what you read? Subscribe to the
SFRB's free daily email notice so you can be up-to-date on our latest articles. Scroll up this page to the sign-up field on your right.