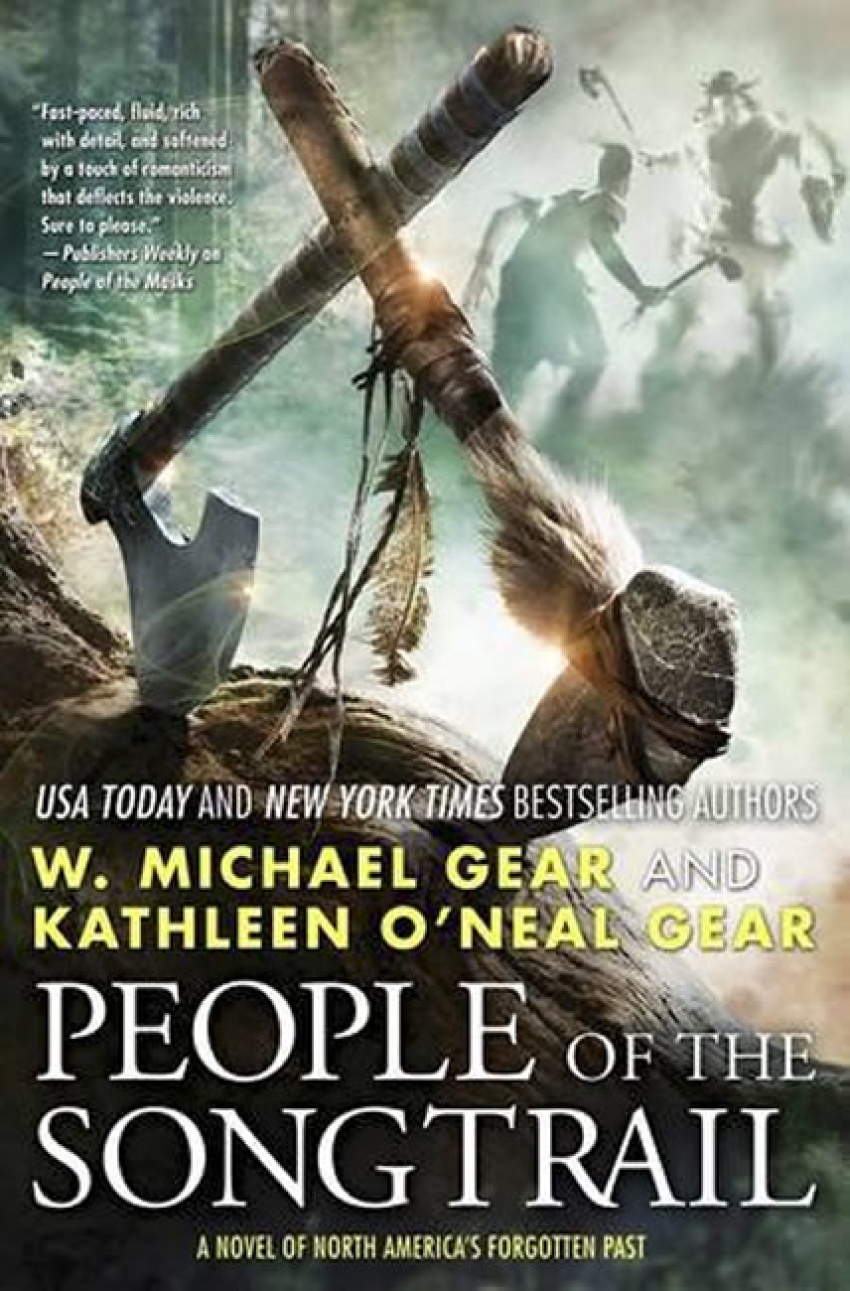 Five Hundred years before Columbus, the Vikings set sail. When they landed and met Native Americans, both worlds changed forever, but none more so than young Thyra, an accomplished practitioner of Odin magic.
The year is A.D. 1002, and warfare has broken out in Europe after King Aethelred's slaughter of the Danish part of England, the Danelaw. In the midst of the turmoil, a great Viking seeress is kidnapped and her young daughter, Thyra, enslaved.
Thirteen years later, Thyra finds herself aboard a Viking ship filled with colonists headed to Vinland. Though she is a thrall to the wicked Thorlak the Lawspeaker, Thyra has been learning the skills of the Darkness-Riders, powerful practitioners of Odin magic. Her goal is to find her mother. As the mystery of who abducted her mother and what happened to her unfolds, it becomes clear Thyra is not the only person trying to find the legendary Vethild. In England, King Aethelred's son, Edmund, is massing forces to seize his father's throne, and the Danish king is just waiting for the clash so he can attack and take England as his own. All sides want Vethild. Some want her alive. Some want her dead.
The story includes majestic descriptions of crossing the ocean during the Medieval Warm Period, a dramatic period of global warming, and murderous confrontations between North America's native peoples and Vikings. The violence is softened by touches of mysticism and magic that enhance the plot.
The thread that binds the story together is the growing romance between the young Anchorite slave, Kiran, and Thyra. But two of the most complex and interesting characters are the rough-hewn former criminal, Godi Gunnar, and a tenderhearted Native American shaman, old Asson. Asson's people, the People of the Songtrail, know they must defeat the Viking invaders or they will never be safe.
This marvelous story also features a Glossary of Terms, which is helpful with the Norse terminology used throughout the book.
If you enjoy historical fiction featuring ancient cultures in the American wilderness or sailing the sea with Norsemen, then this story of first contact between Native Americans and Vikings is an absolute must-read!



Editor's note:
This article was originally published at Long and Short Reviews. It has been republished with permission. Like what you read? Subscribe to the
SFRB's free daily email notice so you can be up-to-date on our latest articles. Scroll up this page to the sign-up field on your right.