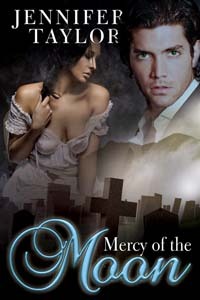 So many lives depend on Maggie.
Maggie is a woman under immense stress. The life of a midwife is hard and the hours are long. Fortunately, Maggie is a hard worker and very good at what she does. It is very easy to admire Maggie. She is strong, determined, and fiercely loyal to her family. She has a bit of a temper, and the surest way to set her off is to threaten those she cares about. When her sister nearly dies, Maggie makes it her mission to find out who could have done such a thing. Unfortunately, Maggie's sister might not be the only victim. Can Maggie solve the mystery before another woman dies?
Maggie has never desired romance, a husband, or children. Her father's treatment of her mother led her to swear off men. However, Maggie never planned on meeting Ian. Maggie is instantly drawn to Ian. However, she doesn't for one moment think that any man could see her as beautiful. Maggie has a very low opinion of herself and often refers to herself as a "workhorse." Ian thinks Maggie is the most beautiful woman he's ever met and endeavors to convince her of his sincerity. Maggie doesn't make it easy for him. Their courtship is far from normal. Everything about it is odd, from the place they first meet to the circumstances that ultimately lead them to take the next step in their relationship. They are a very interesting couple with explosive chemistry. I enjoyed watching Ian open Maggie up to the possibility of life beyond her work. Maggie is so used to taking care of others that she practically melts when Ian takes care of her for a change.
I must also mention that I found Ian's mental illness particularly interesting. It is a very rare thing to come across a hero with this sort of flaw. I truly felt sorry for him as I watched him struggle to control it. Especially since he is living in a time and place when very little is known about mental illness. His determination to lead a normal life is truly admirable.
The paranormal element of Mercy of the Moon is creepy and permeates every page of the story without being overwhelming. When I read the title of this mystery, I expected it to be about a certain kind of paranormal entity. However, I was pleasantly surprised to find that it is about something entirely different. I found that very refreshing.
The villain of this tale is truly terrible and has no redeeming qualities. When the deeds and motives of the killer were revealed, I was horrified. However, I'm pleased to report that justice does prevail, but not before the father of one of his victims exacts some gruesome revenge.
I really enjoyed reading Mercy of the Moon. Maggie and Ian are well rounded characters, and the plot is intriguing and well paced. Looking for a unique paranormal? Check out Mercy of the Moon today.



Editor's note:
This article was originally published at Long and Short Reviews. It has been republished with permission. Like what you read? Subscribe to the
SFRB's free daily email notice so you can be up-to-date on our latest articles. Scroll up this page to the sign-up field on your right.