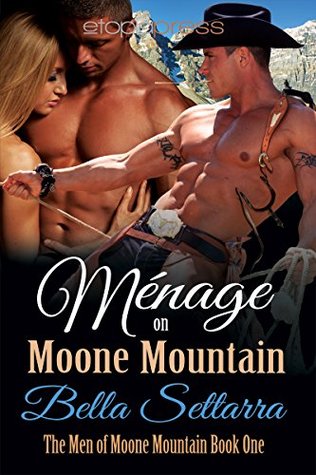 Kent and Travis are certainly a dynamic duo of sex, strength and confidence. These two together would be the undoing of any female's will. Brooke does not stand a chance against their charm, yet he seems to hold her own and stick to her guns when it comes to them, as she refuses to put herself into another deadly situation.
Kent and Travis really are everything I would want in men. They are have great values and seem to just be all around good guys. Granted, Kent can push a bit too hard at times, but that is why he has Travis to help balance him out. They are only missing the submissive female of their dreams, and I so wish I was in Brooke's shoes to be that girl to help complete their ménage.
Brooke is someone who you immediately want to protect and would be willing to fight besides. It is clear to me that she has had a rough past, but it did not break her the way it would many people. She still has inner strength and fight left in her. Enough that she ran to try to change things, shame she doesn't think she can trust anyone, as the people around her truly want to help. They did not blame her for that and either could I. I just wanted her to realize that what she needed was right in front of her, as long as she had the courage to take it.
The plot of the story was amazing. With BDSM erotica I have read a few stories about a so called Dominant who is really a control freak looking to destroy what they see as a weaker person. I am glad Brooke did not let this happen to her, and I think it also helps teach people as well as prove to be entertaining. The dynamic definitely keep me interested from beginning to end, especially with the various twist and turns the story takes at times. I would definitely recommend you read it, and would certainly read it again myself.



Editor's note:
This article was originally published at Long and Short Reviews. It has been republished with permission. Like what you read? Subscribe to the
SFRB's free daily email notice so you can be up-to-date on our latest articles. Scroll up this page to the sign-up field on your right.