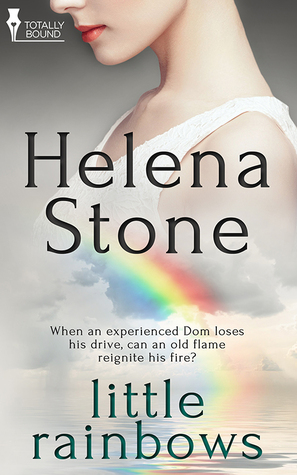 Jason and Heather had met years earlier, but been certain they weren't compatible so had never acted upon the mutual attraction. Heather has taken on a job for Jason in her profession of party planner. After well over a year she's ready, finally, to come out of her self-imposed exile for grieving her dead husband and dip a toe back into the world of BDSM. Jason feels like he's lost a part of himself, while he still strongly felt himself to be a sexual Dominant, much of the urge to "play" has left him. Until he lays eyes on Heather once again.
This is a strongly written, well plotted erotic story. I enjoyed the author's voice, and felt instant compassion for Jason and Heather. I was pleased Heather hadn't put her dead husband completely out of her head, especially at the start of the story we see a lot of him through her thoughts – how she and Darren would have loved to play a huge party at Jason's resort, the Blowhole, back when Darren was alive, or how difficult she found even the thought of submitting to someone other than Darren, the only man she'd been intimate that way with. It showed me that Heather had come through the grieving process, but made her feel a lot more empathetic to my mind. Yes, she'd loved Darren and lost him and she'd gone through the dark stages of grief, but she was ready to try and stumble her way back into the light and a full life again. This was an excellent set-up for me and I appreciated the author balancing the past and readiness for the future just right.
While I felt some of the conflict in the plot was a little clichéd, I really enjoyed how much of the tension and problems between Jason and Heather were poor communication through the bondage aspect of their relationship. Trust and a strong byplay and verbalization of everything is often critical to the highly emotional, and potentially risky, scenes. So while outwardly it seems simple to keep an open line of communication between partners, Little Rainbows reminded me just how elementally important such a thing is. And being able to back-track, to be honest about why they hadn't admitted their insecurities and come back stronger really made me pleased as a reader and made me feel the connection between Heather and Jason grow stronger in a realistic, albeit simple manner. I really enjoyed that.
This is a well written full length novel. There is a huge amount of emotion in it, and a strong relationship being built from the start. The sex is tasteful and hot – and lavishly written. I enjoyed the plot, but found particular pleasure in Heather and Jason working through – together mostly – their issues and problems. This isn't a traditional romance, but I feel strongly it will connect with many erotic romance readers.



Editor's note:
This article was originally published at Long and Short Reviews. It has been republished with permission. Like what you read? Subscribe to the
SFRB's free daily email notice so you can be up-to-date on our latest articles. Scroll up this page to the sign-up field on your right.