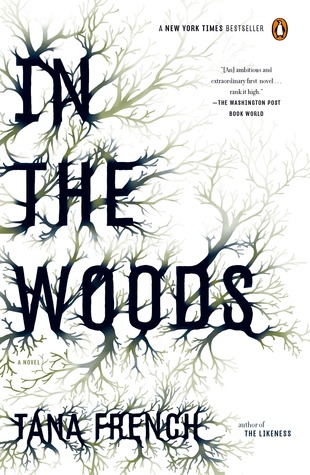 Detective Rob Ryan has a painful past that still haunts him in the present day. So, when his current case with the Dublin Murder Squad brings him back to the scene of the tragedy that sparked it all, he's faced with an even tougher present. Will he be able to solve the mystery of what happened in the summer of 1984 or will he forever be doomed to wonder what if?
From the very beginning, Rob intrigued me. He says this in the first chapter and it sums him up rather nicely: "What I am telling you, before you begin my story, is this – two things: I crave truth. And I lie." So, staring at chapter one, you're wondering exactly how reliable this narrator is going to be. The result? Truthfully, I don't even know, because he is either lying in this opening statement or he's so adept at lying that you never know it's happening. That is probably the most intriguing part of this entire book. As far as Rob actually goes, he's one of those characters that you have a love/hate relationship with. Deep down, he's a decent enough guy, but he is very flawed and makes some seriously stupid mistakes sometimes. Which is, of course, all a part of being human. Not to mention that it makes him so much more interesting in the end.
Cassie Maddox is Rob's partner for this investigation and I liked her well enough. At times, she came off as a bit too perfect, always having the right answer, the best scenario, that kind of thing. Despite that, she's a fun character, often enticing Rob into letting go for the night and forgetting that they have a case for a few hours. I'd like to believe that, if Rob were less flawed and Cassie were maybe a bit more flawed, their ill-conceived attempt at a relationship might have worked out better in the end.
In the Woods is one of the most engrossing, intense mysteries I've read in a very long time. From the start, you're kept guessing and never given quite enough clues to figure out what's really going on. Is this because our narrator is lying to us? I'm not sure, but I do know that nothing is really as it seems and there's a secret lurking in every corner. The one disappointing thing for me was the unsatisfactory resolution to Rob's backstory, but maybe that will resolution will crop up in a later novel? I can only hope. If you're looking for a book that will keep you on your toes and wondering, then In the Woods is a great choice. I look forward to enjoying more of Ms. French's work.



Editor's note:
This article was originally published at Long and Short Reviews. It has been republished with permission. Like what you read? Subscribe to the
SFRB's free daily email notice so you can be up-to-date on our latest articles. Scroll up this page to the sign-up field on your right.