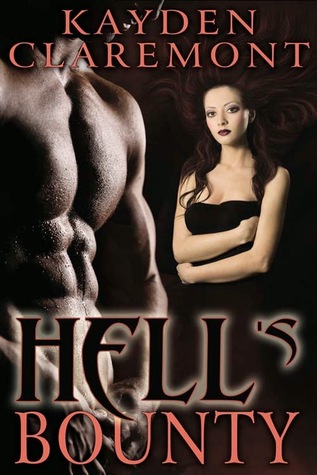 They say oil and water don't mix. You can shake them up, force them to combine, but they'll simply separate into their own states of being. One could say the same for Heaven and Hell, and for the most part, that's true. But Raven and Marcus have broken the laws of attraction. By all rights, they are enemies, and yet, they just can't seem to play by the rules. We can't always control our heart or inner most desires. And for some strange reason, neither can resist the other.
A bounty hunter for Hell, Raven doesn't mind a little rule breaking—she is supposed to be bad, after all. But for Marcus, the repercussions are far more dangerous. He's been sent to eliminate Raven, and yet, he just can't seem to bring himself to follow his directive. As far as his boss is concerned, she's been ripping off Heaven of its rightful recruits—stealing souls. Despite the evidence stacked against her, Marcus senses there's another player involved, one who has no problem letting Raven take the fall.
Raven has no idea what she's gotten in to. As an incubus, she's forced to do her master's bidding, even if she doesn't like it. Her boss is a succubus and he's much stronger than she. He could eliminate her with ease. But it isn't until she meets Marcus—her assigned assassin—and hears him out on what's really going on, that she realizes her boss is using her as a scapegoat to do his dirty work. She's good at her job, perhaps a little too good. She's never questioned who she's supposed to kill before. She doesn't like her boss, but she stands no chance against him should she deny his demands. If she refuses, he'll kill her. If she continues executing innocent people to pad Hells hallways, she'll stay on Heaven's hit list. Either way, things don't look good.
Marcus isn't one to question his boss either. When he's sent to eliminate Raven, whom he's told has been stealing souls meant for Heaven, he's ready to find and take her out as ordered. But when he finally has Raven face to face, all he can focus on is the lure of her soft curves. The temptation of an incubus is difficult to deny. While he's not like any mortal man, he has the same needs and desires. When he gets his hands on her, it's not in a manner his boss intended. Suddenly, things get complicated. Marcus suspects Raven is being set up, but by who and why? If he hopes to save his little temptress, he'll have to hold Heaven's wrath at bay long enough to find the real villain and bring him or her to justice.
Hell's Bounty by Kayden Claremont is one of those easy to read stories that pulls you along as the plot unfolds. For anyone wanting a steamy read, this book has plenty of sex. Both Raven and Marcus are masters of their trade, two bounty hunters equal in cunning and skill. While they should be natural enemies, the chemistry between them overcomes their differences. Both have had their fair share of partners in the past, but neither was prepared for the powerful emotions and feelings of completeness the other invoked deep within.
Marcus quickly develops a sense of protectiveness for Raven. He knows he can't kill her, but he'll have to protect her long enough to prove her innocence. That's easier said than done when you have a kick-ass woman determined to take matters into her own hands, in more ways than one.
When you think of Heaven and Hell, you typically attribute good and bad to their names. Even though Marcus worked for Heaven, and Raven worked for Hell, both were simply doing a job. I got the feeling that Raven didn't really enjoy her line of work—killing bad guys with meaningless sex—but she dealt with it. Marcus offers her something she's never had before, something she's never felt. I think what she wanted is what a lot of us are after and Marcus presented that possibility. Despite the odds against them, she's willing to fight to have him, even if it means standing up to her boss.
I enjoyed Hell's Bounty pretty much from beginning to end. I guess if I had a complaint, it would be the wrap up at the end. I think the buildup of catching the bad guy kind of fell short and ended too easily. I was surprised by one character in particular—didn't see that coming—but it made sense. Overall, I consider it a book worth having read and would recommend it to others, particularly readers who love a strong heroine.
A sexy-as-hell bounty hunter and a tough-as-nails target; the two should be polar opposites and yet, when they come together, their joining is explosive. There's plenty of steamy sex to keep your heart pumping, and enough excitement to make you eager to see what happens next. Ms. Claremont has penned a super-hot read that easily held my interest until the end. If you're looking for a something to start your engines, be sure to pick up a copy of Hell's Bounty, it will get you going for sure.



Editor's note:
This article was originally published at Long and Short Reviews. It has been republished with permission. Like what you read? Subscribe to the
SFRB's free daily email notice so you can be up-to-date on our latest articles. Scroll up this page to the sign-up field on your right.