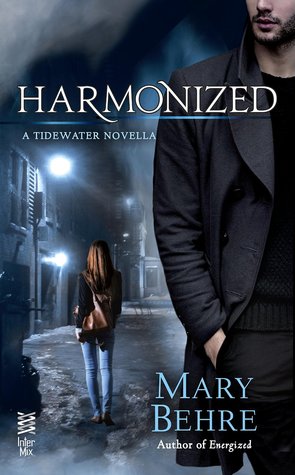 I love this world that Ms. Behre has created. With Harmonized the author went a little farther out from her main characters and plotline to focus on a pair from the supporting cast, Zig and Karma. It's intriguing because they are still part of the community where all the action has been taking place and I wonder how they are going to interact with the final sister when she's found.
Actually, I know because I read the books out of order which allows me to say that this book can actually be a standalone read. Because Zig and Karma are secondary characters, this book presents them as separate people with different goals, conflicts, suspense and quirks than the regular novels in the series. Harmonized just takes place in the same town but this hero and heroine have something the others lack – history. It's rich, poignant, convoluted and heart wrenching.
The premise is sort of classic – someone makes the choice to end things because of a greater issue. The choice was made with the passionate, impetuous assurance of youth, also known as being a martyr. The worst part is that they were wrong. The best part is that it forced them to grow as a person and the resulting strength of character is something a person can respect.
When Zig and Karma reunite, a reader can almost feel the passion simmering. Sooner or later love's undertow drags them together and they have to face the truth – their love never died. I enjoyed that.
The suspense, action and drama stems from Karma's use of her gift. There's a toddler at risk and time is running out. I found the choice of illness interesting because I'd never heard of it. I also appreciated the detailed handling of all the steps Karma and Zig took to search and rescue the child. I was figuratively glued to my chair. This story was an incredibly fast read for me because although it was a novella, it was the fact that I couldn't stop reading that made time go so fast and the book end too soon. What an amazing tale!
Harmonized was a wonderful reading experience. Ms. Behre showed me that there are a lot more fascinating and intriguing facets to life in Tidewater and it's whetted my appetite for further adventures. Zig and Karma are fun when they're together and not dealing with drama. I enjoyed getting to know them and I had a great time. It's a definite recommended read.




Editor's note:
This article was originally published at Long and Short Reviews. It has been republished with permission. Like what you read? Subscribe to the
SFRB's free daily email notice so you can be up-to-date on our latest articles. Scroll up this page to the sign-up field on your right.