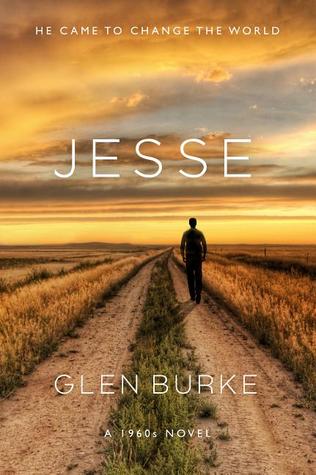 'The first time I felt pity was when I saw Jessup Christopher Savorié". These were the thoughts of six year old Matthew Levy when he first laid eyes on Jessup. Matthew, the smallest student in the class, scared and near tears forgot all about himself when he saw how Jessup stood out in his elementary class. Matthew and several others will soon come to know that Jessup isn't only odd and stands out but his presence will impact all those that are soon to meet him.
Jesse is a magnificent book that I am so glad to have read it. The authors attention to detail and narrative during the historical time of this story is completely engaging. The plot is one that is so unique and it left me with a satisfying feeling. The author truly has a talent for writing and story telling. This is a great story presented in a masterful style.
The story starts out a typical first day for several students at Jesse Rulam Elementary, but this is the 1960's and a mixed race student Jessup Savorié (Jesse) stands out and anyone knowing the history of the South, knows that this combination is trouble. Jesse's history in how he came to be in that Alabama classroom is told in such a way that if you knew his story your heart would truly go out to him. Jesse, even at a young age, wearing his pants three sizes too big, didn't let his appearance or background affect the strong personality that he magnified.
Though the content and language may be offensive to some, the author is telling the story in truth as actual events probably happened during that time.
The characters were vivid and their words and actions told with such liveliness that I couldn't help but be emotionally stirred. I think the author gave a good depiction of the races and that both sides were spoken for. Reading the thoughts of Matthew was eye-opening for me. I was so glad to see that even though his family told him stereotypes about blacks he was able to decipher the truth for himself.
This is a moving novel that is told in several ways how Jesse helped his classmates, and community. The story is so amazing a reader will be pulled into the story and find it hard to put the book down. Jesse is a positive inspiration during a time that the South was in such chaos. His presence or being is one that can't be explained. In fact his presence maybe puzzling if you think on it too much or too long. One reasoning could be his impact on each of the lives around him gives him purpose. I won't reveal the simulation but it was an ah moment when I put the pieces together.
Jesse is a book that I will highly recommend. It is a book that will surely open debatable conversation for a good book club discussion.



Editor's note:
This article was originally published at Long and Short Reviews. It has been republished with permission. Like what you read? Subscribe to the
SFRB's free daily email notice so you can be up-to-date on our latest articles. Scroll up this page to the sign-up field on your right.