Two books to keep you engrossed all night long…
This book was a nice surprise. Two for one and just my kind of read. The first is the Unwanted and centers on Destin, a psychic who tracks down violent rapists. Her love interest is Caleb, a FBI agent who once helped to ground Destin until their nasty breakup. When the two are thrown together to solve another case, they risk everything to catch a rapist bent on terrorizing college girls.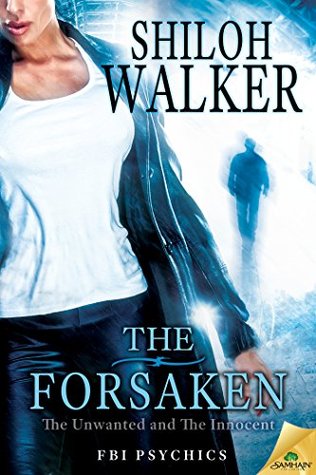 Sexy moments between Destin and Caleb, loads of tension, the thrill of the chase and an introduction to how a psychic agency functions all made this a red hot read I wanted to curl up in bed with. The way the author captured the feelings of the victims, the absolute absorption of each experience by the investigator and the emotional scars felt by each character-wow. I want more.
The second book is The Innocent and centers on a town called Hell, Georgia. Jay is a psychic who gleans information from touching things. Gloves are a must. When she journeys to Hell to find out why her internet love interest has dumped her, she finds more than she bargained for. Linc, the former sheriff is fit to be tied. His daughter is missing and now Jay has come to visit. But is she here for him or his daughter? He can't be sure-especially when he finds out about her abilities.
This tale is also smoking hot with a love scene that melted my e-reader around the edges. Nice. It was also a page turner for the crime solving aspect. A missing girl in a town known for its crooked players. The elite team that comes in to save them all is epic and I can't wait for the next installment of this series.
These two novels were jam packed with psychic investigations and a sense that time was of the essence. The author did a marvelous job crafting characters I couldn't get enough of and each time the book ended, I wanted to start reading again. Hot scenes, spot on dialog, world building that rocked, characters that breathed off the page.
Five star awesomeness! I highly recommend this read.




Editor's note:
This article was originally published at Long and Short Reviews. It has been republished with permission. Like what you read? Subscribe to the
SFRB's free daily email notice so you can be up-to-date on our latest articles. Scroll up this page to the sign-up field on your right.