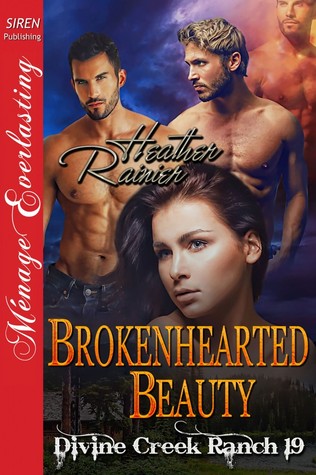 When you read this book make sure you also grab a box of tissues. Leah's book is a very touching story about loss and finding love again. Having been through the pain of losing someone like Leah did, not in the same manner but someone that I could have and should have; I could not help but understand her pain and just where she was coming from. Her story shows us that love is strong but you have to reach for it and hold on tight because you never know when it could slip from your grasp. Leah learns this the hard way, but thankfully she has two men that want nothing more than to help her to heal. Vincent and James are more than willing to let Leah make her own decisions and give her time but when it looks as if their time is running out what else can these two men do but fight for the woman that they love?
I cannot tell you how many times I had to stop and catch my breath with this book. The pain and the love that these characters have for one another is immense. Leah loved all three men and losing one before they even have a chance has her tied up in knots and not knowing where to go from here. The emotions that Vincent and James go through are just as strong. The three are wonderful together but Leah must figure things out for herself. She knows what her heart feels but can she give it again or is she just setting herself up for more pain? The love that the two men have for Leah is so strong and shows in everything that they do. I loved seeing how happy they could make Leah and how much that they cared for her.
Not only did I enjoy watching their relationship take shape but I also enjoyed seeing many of the other characters and their relationships grow. I am excited to see more from Kendry and Jared. It is obvious that the brothers are good men. I especially liked the moving scene where Leah listens one more time to Patterson's heart. Like I said make sure you have those tissues handy.
This story had me right from the start and did not let go. The story moves along nicely and the characters quickly endear themselves to you. I am a big fan of the Divine Creek Ranch series and it seems that it only gets better with each new book.



Editor's note:
This article was originally published at Long and Short Reviews. It has been republished with permission. Like what you read? Subscribe to the
SFRB's free daily email notice so you can be up-to-date on our latest articles. Scroll up this page to the sign-up field on your right.