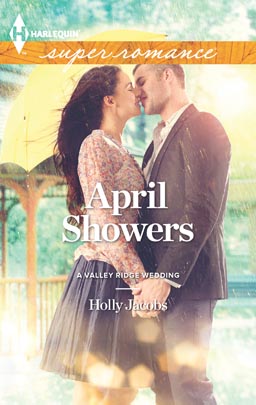 Two people battered by life come together and the unexpected happens. Of course, readers know exactly what is going to eventually happen; this is a romance after all. However, I really liked the dynamics of their complicated relationship and I was curious as to what the catalyst would be to set it all in motion.
The two protagonists are Lily and Sebastian (don't call him Seb). Lilly comes across as a Pollyanna but I enjoyed Sebastian's pet name for her. The hero comes across as a grouch filled with self-pity and anger. What ends up happening is that Lily teaches by example and Sebastian learned to focus on what he could do rather than all that he couldn't. Lily learns to trust and reveals the havoc and pain that's she's worked so hard to raise above all her life. They both bring out the best in each other – even when it's painful and emotional – and in doing do, start to heal in body and spirit. It's a very touching story.
The overall story arc that weaves in and out in the background is a wedding. Interesting how the very end of the book comes with a surprise that was so profound, I've already bought the next book in the series even before I sat down to write this review. There is NO way I could not find out what happens next. It has nothing to do with Lily and Sebastian directly but I'm sure they are going to be affected. Everyone in the story is going to be affected and I can't wait to read the next book!
Dangling carrot notwithstanding, April Showers introduced me to some well-developed and engaging characters that touched my heart. Ms. Jacobs created a sense of warmth and caring as well as community within the pages of this novel that was profound. I think the subplot about Hank is what affected me the most. The blurb mentions his health but I didn't expect the diagnosis that the author chose. It was handled beautifully.
In fact most of the crises that pepper the novel are handled with compassion, intervention and genuine caring. This is a story that can make a reader feel good because so many characters are vested in the happiness of Lily and Sebastian, as well as other characters like Sophie and Colton, Mattie and Finn. Even Mrs. Dedionisio whose interaction with Sebastian end up being a turning point in his life because it was at that moment that the hero realized something profound. This book's strengths are from those types of scenes; they have lots of insightful dialogue, repartee and observations.
April Showers was delightful. I really enjoyed meeting Lily and Sebastian and watching them fall in love. It wasn't smooth or easy and they both had to compromise and face a lot of their inner conflicts. The result is a book worth recommending to readers who look for stories that romance the mind and heart while delivering a well written novel. It's a great read.



Editor's note:
This article was originally published at Long and Short Reviews. It has been republished with permission. Like what you read? Subscribe to the
SFRB's free daily email notice so you can be up-to-date on our latest articles. Scroll up this page to the sign-up field on your right.