Ian is inflamed and insulted when accused of never doing anything daring. So he dabbled in the Dark Arts and tries to summon a demon. That will teach him! But once the demon is summoned things grow far more complex than Ian could have believed possible.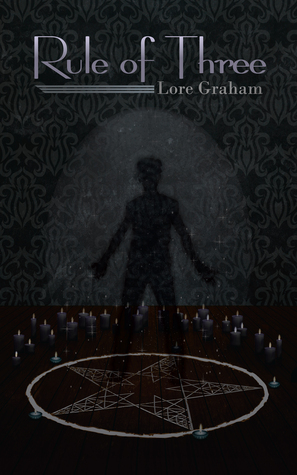 I found this to be a fun, interesting read. I loved Ian's unorthodox method for summoning the demon and was really intrigued by the fresh approach. This story is in the first person, so it was a great view into Ian's mindset but also his intent – and this made the story really appealing to me. I liked knowing exactly where Ian was coming from and it helped me feel more connected to him as a character. The fact his intentions were mostly pure (insult and temper as opposed to nefarious reasons for wanting to summon a demon) made this a unique read for me.
A part of me wondered why Ian didn't think ahead about what he'd do with the demon or how he'd dismiss it – just because one is simple to summon doesn't necessarily make it easy to get rid of. But aside from this logical plothole I felt the rest of the story held together really well. I was slightly confused as to why "he" was written throughout the story as "ze" and "zir" – I feel there must be some world-building reason behind these different terms, but it wasn't explained and so I remained baffled throughout the story. While it jarred me a lot, Ian, Jae and their incubus kept me entertained enough I eventually just glossed over the oddness of this section of the writing. I really would have appreciated an explanation to that though.
The sex was explicit but I personally found it hot and intriguing. Readers who don't like M/M will want to steer clear of this book, but I thoroughly enjoyed the sexy scenes. There's a small element of BDSM in it – consensual pain and a steamy hot threesome. There is a very satisfied – and happy – ending and I thoroughly enjoyed the antics of Jae, Ian and their sexy incubus.
A fun, lighthearted and steamily sexy read that I truly enjoyed.




Editor's note:
This article was originally published at Long and Short Reviews. It has been republished with permission. Like what you read? Subscribe to the
SFRB's free daily email notice so you can be up-to-date on our latest articles. Scroll up this page to the sign-up field on your right.